Fresh Baked + Hand Made Sweet Treats in Ventura County
strwEATs is a sweet, treat, and eat stand dedicated to making people happy and satisfied!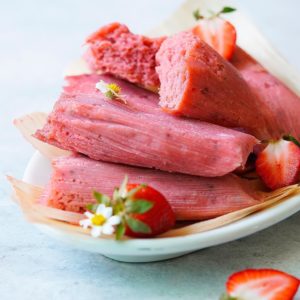 Strawberry Tamales
Tamales de Fresas
A twist on a recipe passed down from Abuela to Nieta, (Grandmother to Granddaughter) our traditional Strawberry Tamales are colorful and delicious. Enjoy them warm and paired up with your favorite beverage. They are great to brighten anyone's day!
Ingredients...
Ingredients: Cornmeal, Sugar, Lard, Cinnamon, Baking Powder, Water, Strawberries
~
Ingredientes: Harina de maíz, azúcar, manteca de cerdo, canela, polvo de hornear, agua, fresas
Fresh Strawberry Cupcakes
Pastelitos de Fresa

Regular or Mini
The Best Cupcake around! Made with Fresh Strawberries these cupcakes are topped with a strawberry buttercream frosting that will brighten any day!
Regular: Available in singles, a pack of 6 and available for catering for your next event!
Mini: Our favorite Cupcake now bite sized! Made with Fresh Strawberries, makes for the perfect treat, try one! Or six, we don't judge. Available in a Dozen and half Dozen, and of course ask us about catering!
Ingredients...
Ingredients: Strawberry Puree, Flour, Butter, Sour Cream, Milk, Sugar, Egg Whites, Vanilla Extract, Baking Powder, Baking Soda, Salt, Strawberry Buttercream (Butter, Confectioners Sugar, Milk, Freeze Dried Strawberries, Vanilla Extract, Salt)
Ingredientes: Puré de fresa, harina, mantequilla, crema agria, leche, azúcar, claras de huevo, extracto de vainilla, polvo de hornear, bicarbonato de sodio, sal, crema de mantequilla de fresa (mantequilla, azúcar de repostería, leche, fresas liofilizadas, leche, extracto de vainilla, sal)
Strawberry Jam
Mermelada de Fresa
8oz or 4oz
Our signature Strawberry Jam, made with fresh strawberries. Made with simple ingredients, perfect to add on Toast, Crackers, Scones, Croissants, Peanut butter and jelly, Brie, Stuffed French Toast, even your favorite Charcuterie Board, ask us we could go on!
Ingredients...
Ingredients: Fresh Strawberries, Sugar, Lemon
~
Ingredientes: Fresas Frescas, Azúcar, Limón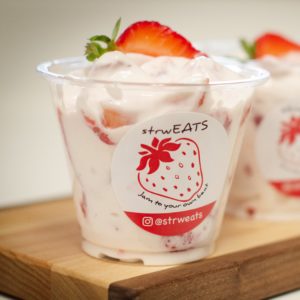 Strawberries & Cream
Fresas con Crema
A traditional Mexican sweet treat of fresh strawberries topped with cream, perfect on a hot day, or a crowd pleaser at any event!
Ingredients...
Ingredients: Fresh Strawberries, All Natural Sour Cream, Condensed Milk
~
Ingredientes: Fresas Frescas, Crema Agria Natural, Leche Condensada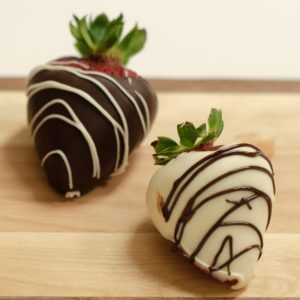 Chocolate Dipped Strawberries
Fresas Bañadas en Chocolate
Fresh strawberries dipped in luxurious dark and white chocolate, elegantly decorated.
Ingredients...
Ingredients: Fresh Strawberries, Chocolate
~
Ingredientes: Fresas Frescas, Chocolate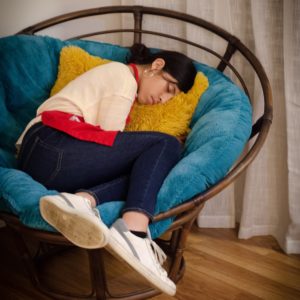 Sweet strawberry dreams!
¡Dulces sueños de fresa!
We love our customers and we work hard to satisfy you. We hope you enjoy our strawberry treats as much as we enjoy making them!
Hi, I'm Cecilia Ramirez Cid. Founding owner of strwEATs!
I launched strwEATS as part of the Junior CEO program run by Santa Maria Valley Chamber of Commerce. The 6-week virtual course taught me about marketing, customer service, and money management. Which gave me the opportunity to  design and open my own business: strwEATS.
My promise to you is that we will delight you with a high-quality product and you will jam to your own beat when you eat our delicious treats!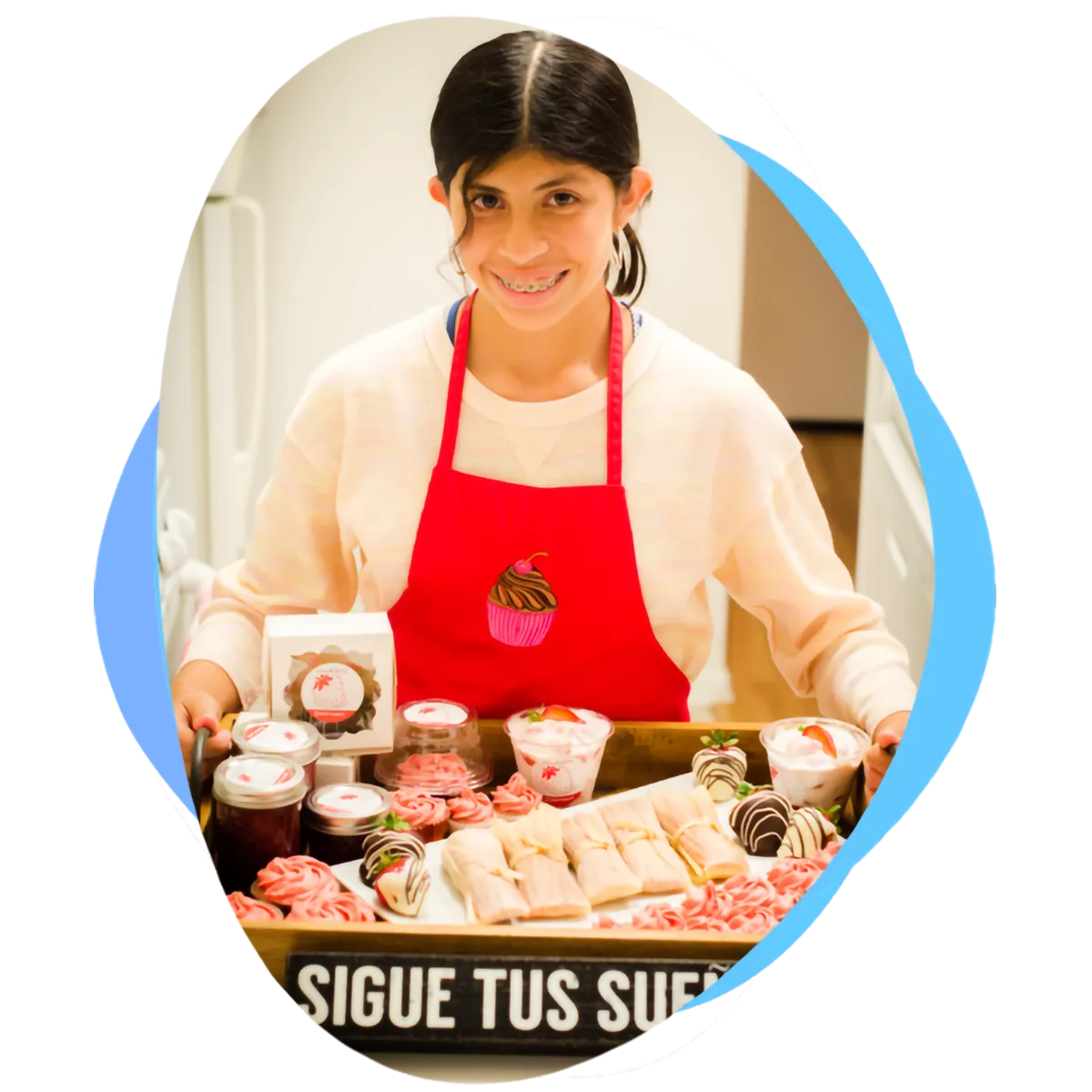 All of our products are infused with one of the most popular and healthy fruits of our region: Strawberries.
We hand-select the strawberries that are used in our recipes.
Every recipe is hand-made which are made from scratch.

Combined with Love & Care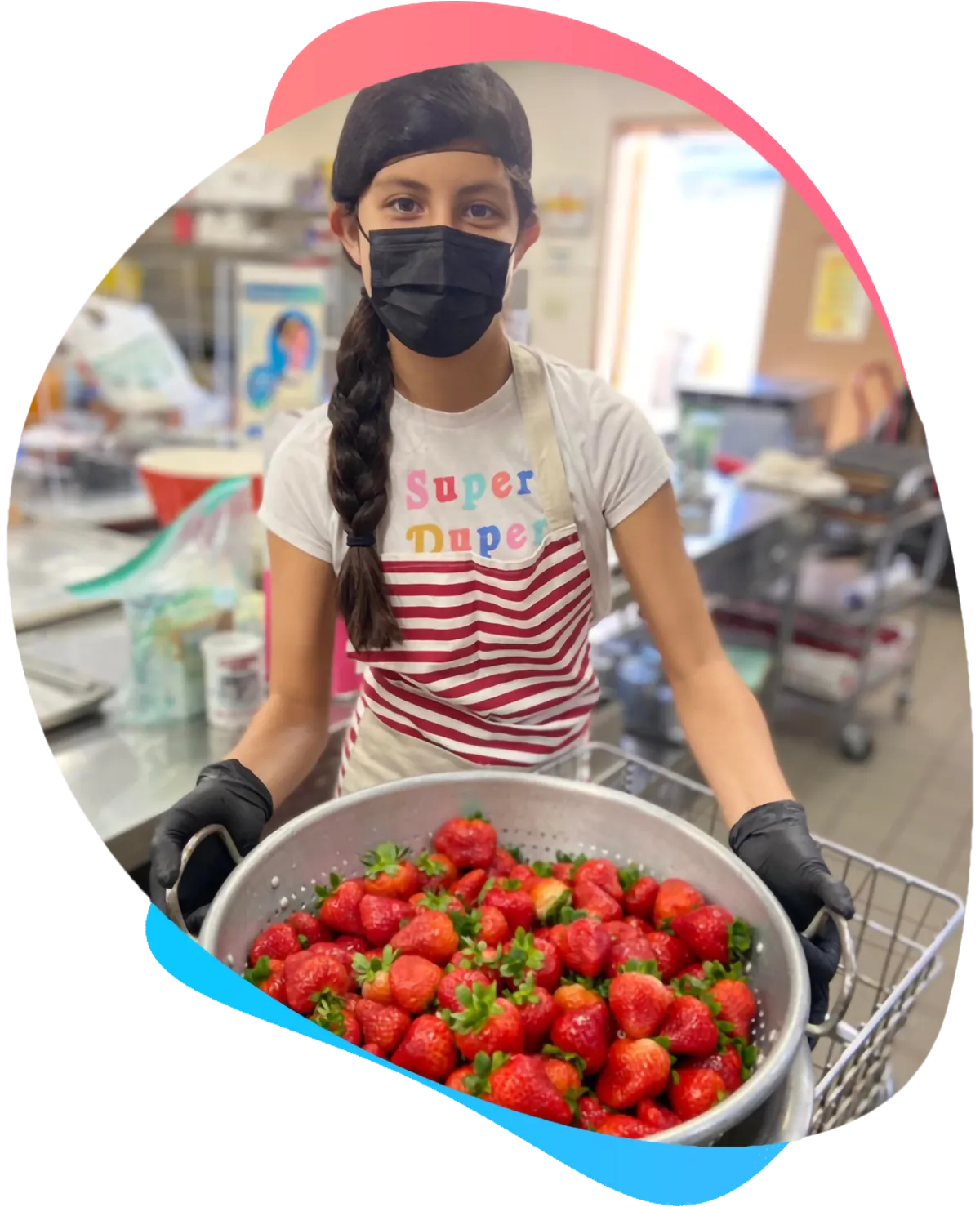 Birthday Parties
You can never have too much of a good thing! Which is why all of our products are available for your next Birthday party, our treats make a wonderful addition to any party, and our simplified ingredients make even the pickiest eater happy! Let us take care of the dessert, even the decoration, customize our wrappings or boxes to match your theme.
Celebrations
Every Celebration could use a pop of color, especially the dessert table! Which is why our products make the perfect addition to any gathering you could have, whether it's a promotion, a new baby, or just a Tuesday, no celebration too big or too small for our products.
Custom Wrapping
We know, every celebration is special, whether it's your Wedding day, a first birthday, or a 50th birthday and here at strwEATs we believe that garners something special, as a result we offer custom wrapping on each of our products, maybe adding "Thanks in advance for getting me out of Jams" on a few of our Jars for your bridal party. Having our frosting in the shape of a 1 for your child's birthday, or even just customizing the sticker on our cupcake holders to wish someone an extra special day. Feel free to reach out with any questions, we're more than happy to help!
We'll be at markets and events around Ventura County, look out for details on our Instagram page. If you would like to order at any time, please email or call us.
Baking Every Week… at Markets & Events all over Ventura County.